All-Time Fantasy Football Draft Pt 1
By John Laub
All-Time Fantasy Football Draft
Super Bowl era (1966-2017)
Whenever I can combine history and football into a project, I am a happy man. Fantasy football provides a wonderful opportunity to enjoy both passions and makes me ecstatic.
Last summer, I eagerly devoured The League: How Five Rivals Created and Launched a Sports Empire by John Eisenberg. The page-turner revealed the captivating chronicle of five founders (Art Rooney, George Hallas, Tim Mara, George Preston Williams and Bert Bell) of the NFL during the Roaring Twenties and Great Depression. The diverse quintuplet overcame personal hardship and financial challenges to create the most popular sport in America.
Next on my list to read, Collision of Wills: Johnny Unitas, Don Shula, and the Rise of the Modern NFL by Jack Gilden. After coach Shula's unfortunate passing, I wanted a tome of the winningest coach in NFL history and chose an era before Shula traveled south to Miami. The Hall of Famer stands among the coaching elite after leading Miami and Baltimore to six Super Bowls and guiding the Dolphins to an unbeaten season in 1972, which still remains the gold standard in the league. I can't wait to begin reading about Johnny Unitas, Shula and the Sixties.
While reminiscing about the former Dolphins coach, it dawned on me to hold an All-Time Fantasy Football Draft. First, I needed to answer a few question: Who is in the All-Time player pool? Can Sammy Baugh, Sid Luckman and Don Hudson be compared to Patrick Mahomes, Lamar Jackson and Michael Thomas? It seemed senseless to even think of including all players from a century of professional football. Therefore, I cut the years in half to include competitors from the beginning of the Super Bowl era in 1966 to 2017.
And the last query: Who would participate with me? I posted a Tweet asking for football diehards to embark on the journey with me, and in less than 12 hours, 11 fanatics accepted the challenge:
The All-Pro Participants (and Draft Order):
1. Justin Carter, @juscarts
2. Ricky Valero, @rickyvalero_
3. Rick Bates, @DeliveranceDfs
4. Matt Rust, @elmattador3976
5. Mitch Hardt, @aceholesrule
6. Kevin Brown, @KHookem
7. Anthony Cervino, @therealNFLguru
8. Dennis Bennett, @Culture_Coach
9. Ryan Cearfoss, @fntsyfbconnect
10. John Laub, @GridironSchol91
11. Donald Giebel, @DonaldGiebel
12. Casey Arnold, @CaseyArnold12
We opened the Draft on Thursday May 14, 2020, and the results are posted below:
All-Time Fantasy Draft Link
https://docs.google.com/spreadsheets/d/1gNOEduyQmv2P3XSKZFqVa4pNs4s9x7GSMo0fPDycTeA/edit#gid=1649380671
I have to thank Mitch Hardt, who provided the Team-by-Team Results and Data spreadsheet after the Draft.
Post-draft Analysis
1. Breakdown your draft strategy and team roster.
"I had the No. 3 pick overall. One of the battles I know I had with myself was draft strategy. In a current-seasonal mindset, we tend to wait a bit for a quarterback. Would that be the way to go for this draft? I didn't think so. The reason why we wait longer in our regular seasonal leagues is usually because of a perceived shortage at other positions, usually running back, where we have to load up on them early. But in this format, there were always going to be great Hall of Fame quality players available. So, I knew at the No. 3 spot, I needed a difference maker, and that's why I went with Dan Marino.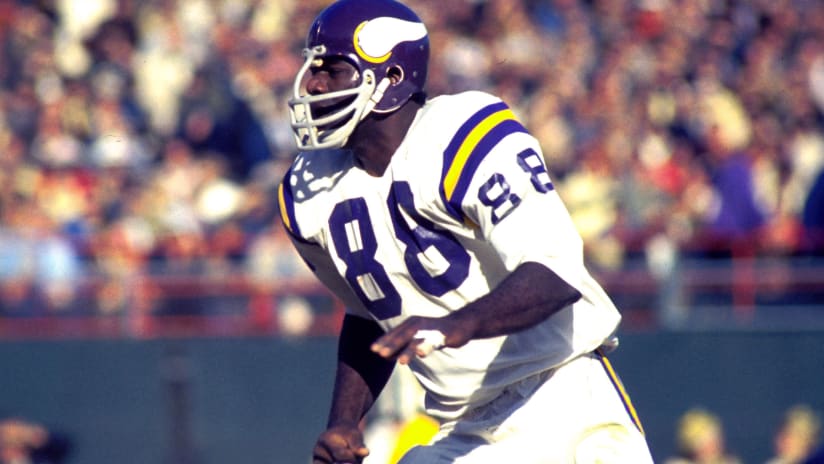 Then the other battle with myself was fighting against my personal memory bias with real statistical analysis. I tended to go with my holistic memory—Dan Marino chucking the ball all over the place for years—instead of actually looking things up, like total yards passed, TDs, etc. I guess in the end, I wanted a team of big-time names from my memory bias. Sometimes I got them—Marino, Dick Butkus, Alan Page, Priest Holmes, Mean Joe Green, and occasionally I got solid players of lesser name—Roger Craig, Kellen Winslow and Mike Haynes."
— Rick Bates
"My strategy was simple for this draft: Either, I was going to select an All-Time great Hall of Fame type player or I was going to take a player with significant name value. I wanted to build a team that when somebody from age 30 to 50 looked at the roster, they would say damn those guys were good, I remember having them on my team."
— Kevin Brown
"My initial strategy going into the draft was to go for the best player available. With that in mind, I took quarterback early (rounds 2 and 3) to make sure to lock up the position. Tom Brady was a no brainer with his track record, and Steve Young was one of the original mobile signal callers, which gave him huge fantasy upside. With the runs on receiver and running backs early, I pivoted to linebacker round 4 taking the first defensive player off the board to try to get an advantage in the tackle category with Ray Lewis. At the running back and receiver spot, I tried to mix overall production with higher-points per game production. With defense at the other linebacker spot and defensive line, I gravitated towards sack production. At defensive back, I focused on safeties with high tackle numbers."
— Ryan Cearfoss
"When John Laub was looking for participants for his All-Time Fantasy Football Team project, I jumped all over it. While I love fantasy, I am an NFL junkie dating back to when I was a little kid. So when a chance to draft an All-Time team came about, I could not pass it up. However, this was a fantasy draft in which I participated with my heart more so a clear-cut strategy. While I am fine with selecting Emmitt Smith and Calvin Johnson with my first two selections—some of the finest players at their respective positions—I do believe I went quarterback too early, snagging John Elway in the third. Elway was alluring because, in today's NFL, he could almost be at the Patrick Mahomes level or better in terms of his skill set as a passer and as a rusher. Elway is also a proven winner, which doesn't mean much in fantasy, but it is a trait that is hard to overlook for me personally. At quarterback No. 2, I waited until the backend of the draft and found immense fantasy value with Randall Cunningham. Another player who could work in today's game.
Another position I targeted way too early and was most certainly a pick from the heart was at tight end with Shannon Sharpe. Even with Rob Gronkowski still, on the board, I'm a big Shay Shay guy. Not only did he dominate on the field and with the exception of Kellen Winslow, changed the tight end position forever due to his skill set as a receiver, but Sharpe also dominated with his mouth, which he still does to this day on his sports talk show.
The remaining offensive personnel I can also live with. Jerome Bettis and Eddie George at running back were both bruising contact backs who were volume and scoring machines. My receivers behind Calvin Johnson are nothing to scoff at either. Andre Reed, Derrick Mason, and Roddy White could hold it down in fantasy especially in today's NFL.
My defensive pieces I feel like I absolutely killed it. Ronnie Lott and Antonio Winfield were both tackling machines on the back end while Charles Hayley, Jared Allen, and Demarcus Ware were three of the top pass rushers to ever play in the league. And perhaps my biggest value pick was Mike Singletary, who went as the fifth linebacker off the board I believe. Overall, I love my team. In fantasy, it may not be one of those units who will dominate, but they will certainly get me into the playoffs where anything can happen."
— Anthony Cervino
"I knew coming in that I could get good value (at least average points wise) later in the draft. In the first two rounds, I went with Terrell Owens and Peyton Manning, two of the top players at their positions in my eyes. I also ended up with Reggie White, who I believe to be a Top Two defensive lineman, so I was happy to get three Top 5 players at their positions.
I also saw wide receiver as the deepest position in the draft. I chose to address running back first and targeted guys who had a dominant stretch of seasons. Once the top tight ends were gone, I decided to wait it out and see who was left at the end. Greg Olson was not a sexy pick, but he has had a very productive and somewhat unheralded career based on the numbers. I feel like I have a very balanced roster, and don't see any glaring holes."
— Donald Giebel
"Coming into the draft, I had just read an article about drafting a team based on the single greatest season of any player so when this draft started I wanted to focus on both total points and average per season since this was a 'career' fantasy draft.
My idea would be to rank the Top 50 or so players at each position and compare their career totals to the points per game averages. When the totals were close, I would choose the guy with the best average. Example, Frank Gore is sixth all-time but is forty-first in ppg. I knew he wouldn't be on my team.
Getting QB Drew Brees really set my strategy up: Scores a ton and per game is outstanding. By adding Aaron Rodgers and his No. 1 average, this gave me the best QBs in the league. At RB, I went Marshal Faulk in Round 1 over LaDainian Tomlinson. More of a preference pick as Faulk scored 50 more points in his career but at a slightly smaller average. I loved Faulk so I went with him. With my other two backs, I waited until the last two rounds. Forte falling that far was criminal as he is 17th all-time at running back in total points and 14th in average. Forte was really always a little underrated. I went with Earnest Byner last instead of Billy Sims to get some extra points, although Sims was probably the better call.
Team-by-Team QB Breakdown: Total & Average Points
| | | | | | |
| --- | --- | --- | --- | --- | --- |
| QBs | Points | Avg ppg | Rank | Avg Rank | Overall |
| Mitch | 10556 | 23.75 | 12 | 12 | 24 |
| Ryan | 9394 | 22.25 | 10 | 9 | 19 |
| Donald | 8839 | 22.55 | 8 | 10 | 18 |
| Casey | 9177 | 20.76 | 9 | 7 | 16 |
| Ricky | 7035 | 22.68 | 3 | 11 | 14 |
| John | 10314 | 19.25 | 11 | 3 | 14 |
| Cervino | 7342 | 20.66 | 6 | 6 | 12 |
| Rick | 8104 | 19.65 | 7 | 4 | 11 |
| Justin | 7256 | 20 | 5 | 5 | 10 |
| Kevin | 4978 | 21.55 | 1 | 8 | 9 |
| Dennis | 7155 | 17.69 | 4 | 2 | 6 |
| Matt | 5427 | 15.1 | 2 | 1 | 3 |
At wide receiver and tight end, I invested early in Tony Gonzalez. His total points are almost two Top 5 tight ends COMBINED. Just a steal. I really like all of my receivers equally for where I got them. Again, Brandon Marshall falling to 77th overall was quite a value."
— Mitch Hardt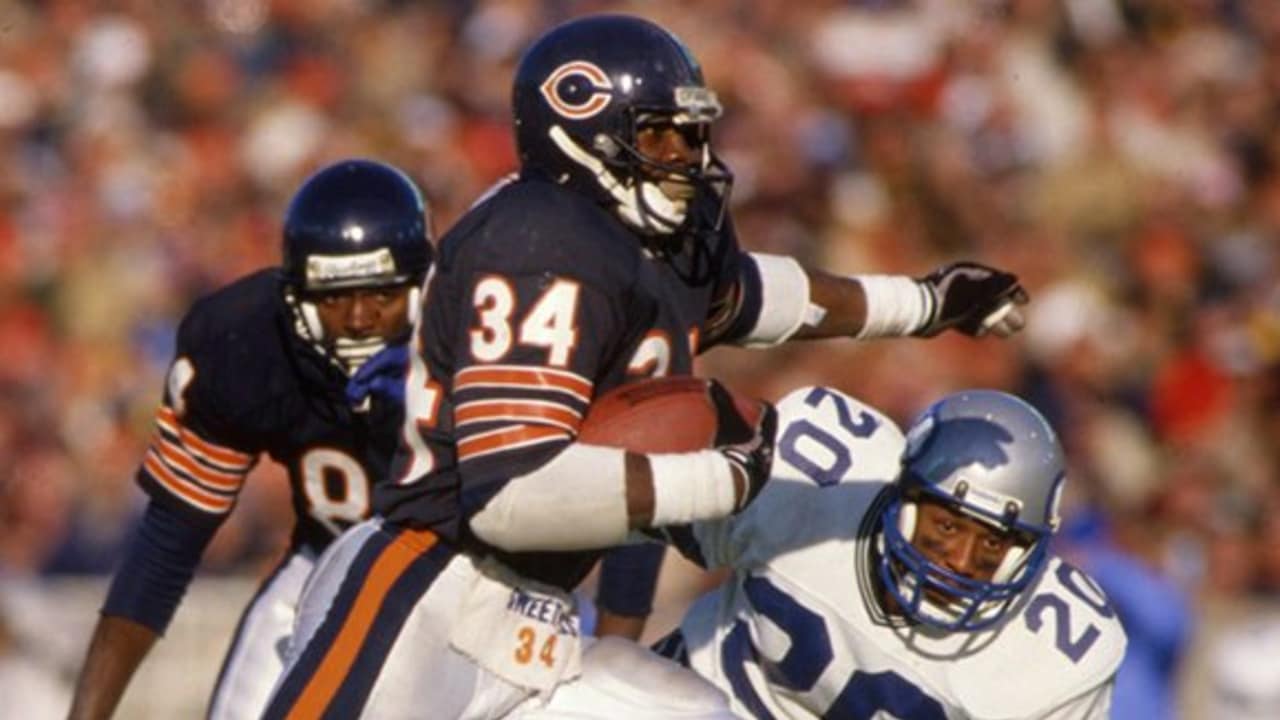 "Similar to a redraft, I was going to invest heavily in the running back position and targeted elite pass catchers with over 400 career receptions and 10,000 yards rushing…Bazinga! I acquired Walter Payton, Curtis Martin and Ricky Watters among my first five picks: The three former stars combined for 41,470 rushing yards and 1,443 receptions. At quarterback, I sought two Top Ten players in passing yards and touchdowns and Brett Favre and Eli Manning fulfilled the criteria.
Team-by-Team RB Breakdown: Total & Average Points
| | | | | | |
| --- | --- | --- | --- | --- | --- |
| RBs | Points | Avg ppg | Rank | Avg Rank | Overall |
| John | 9698 | 17.31 | 12 | 11 | 23 |
| Mitch | 8180 | 15.75 | 10 | 8 | 18 |
| Donald | 6996 | 16.45 | 6 | 10 | 16 |
| Cervino | 7720 | 15.45 | 9 | 7 | 16 |
| Kevin | 6476 | 17.53 | 2 | 12 | 14 |
| Bates | 6727 | 16.09 | 4 | 9 | 13 |
| Matt | 6997 | 15.34 | 7 | 6 | 13 |
| Casey | 8538 | 13.74 | 11 | 1 | 12 |
| Justin | 7618 | 15.04 | 8 | 3 | 11 |
| Ryan | 6699 | 15.3 | 3 | 5 | 8 |
| Ricky | 6750 | 14.61 | 5 | 2 | 7 |
| Dennis | 6275 | 15.11 | 1 | 4 | 5 |
On defense, I wanted to double-dip in back-to-rounds to amass my IDP starters. In Rounds 7 and 8, I grabbed linebackers (Junior Seau and Derrick Brooks), and in Rounds 11 and 12, I selected defensive linemen (Michael Strahan and Richard Dent). I waited until my final two picks to acquire my defensive backs (Ken Riley and Eric Weddle)."
— John Laub
"For my draft strategy, it wasn't so much a plan as it was mostly just remembering guys who tore it up on Tecmo Bowl Super Bowl for many. Other times, I would review lists of the Top 100 by position to get some ideas on who to draft."
— Matt Rust
"My initial plan was not to go three straight wide receivers, but I couldn't help it with the value that was at hand. Randy Moss was an easy pick for me at the second-overall pick nonetheless coming back around at the bottom of round two and Antonio Brown being available was insane. He was a ppr-monster and pairing him with Chris Carter, I was locked and loaded at the position out of the gate.
I was hoping to get a little more involved in the running game early, but those receiver values put that in place for me. I was very pleased with who I did end up at the running back position. Shaun Alexander was a prodigious producer of points, so pairing him with Steven Jackson made for my running backs slots rock solid. Quarterbacks, I went with Matt Ryan to start because he is one of the most underrated and consistent Fantasy signal callers of all-time. I snagged Cam Newton as well based on his rushing touchdown numbers, which are the best of all time. Overall, I am rather pleased with my roster and how it filled out towards the end defensively, and even adding the GOAT in Adam Vinatieri was a nice touch."
— Ricky Valero