Subscribers need to login at the top right of the page

If you are not a FlashUpdate premium subscriber you need to order to gain access to this area.


Football Diehards Secure Order Page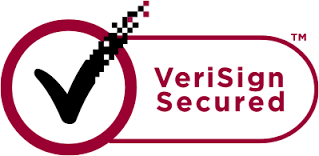 Are your friends practically stealing your money every single season in Fantasy Football?
My Fantasy GM Tool can help you be a fantasy champion and is now included in the FlashUpdate!
Check out the details below!
My Fantasy GM Tool
The Ultimate In-Season Fantasy Assistant
My Fantasy GM is a very modern and popular tool that uses roster specific data to help you manage your fantasy football teams. The fantasy GM links your teams from the major commissioner platforms to generate and share knowledge to the you. Once you link your teams, you don't have to do any other work. My fantasy GM takes care of everything and assists you from Monday to Sunday week reguar season with advice on all your teams.
Free Agent Search Tool
One of the more invaluable tools during the regular season is the Free Agent Search Tool. This allows you to query a specific player and the Free Agent Search Tool lets you know if that player is available across all your leagues - across all the commissioner platforms. On top of this, each Tuesday morning the Free Agent Search Tool will proactively give you players in each of your leagues that it believes you should bid on it in the waiver wire process and attempt to pick up.
Lineup Optimizer
The Lineup Optimizer is an interactive assistant tool that gives you its opinion on who's you should start each week. You can block out players that you don't want to start or you can force players you do want to start and the Lineup Optimizer will fill the rest of your team with those conditions in mind. It also includes starting percentages and owner percentages across the fantasy nation. And it also includes up-to-date injury status for each player.
Roster Evaluator
The Roster Evaluator gives you analysis of each skill position on whether you have a top skill position or a week skill position. This team also will let you know if there are any free agents within each league that should be picked up.
This tool not only gives you instant evaluation of your roster you can also you it for post-draft analysis. So, if it shows a weakness right after the draft, you can look to make trades or pick up free agents to help improve a skill position weakness.
Link Your Teams
You can link your teams from the major Commissioner platforms including ESPN, NFL Fantasy, Yahoo!, CBSSports, My Fantasy League, Flea Flicker, Sleeper and Real-Time Sports. Once you link your teams each year your work is done! My fantasy GM tool takes care of the rest.
Injury Concerns
Injury concerns provides you daily the status of each of your players whether their Questionable, Doubtful, Probable, Out or on Suspension. A very valuable piece of information to have as you figure out your free agency or your starting lineup or trades.
Droppable Players
This tool lets you know which players it believes are cuttable for each of your teams. As you're picking up free agents in bidding on waiver wires you obviously have to decide who you're going to cut. This tool gives you its opinion on who to cut.
Trends
Trends gives you information around the fantasy nation whose being picked up and who's being cut. This gives you a few extra hence on what the people are thinking out they are in the nation, so you can potentially gain additional knowledge on players you could consider picking up.
Email Setup
My fantasy GM will also send you emails as the week each week progresses. You can set up specifically the things you want to be emailed about. This helps you not get overwhelmed with things you don't want to see in your email and make sure you are receiving important information that you want.
August Update Draft Guide
Cheat Sheets and Rankings
Configurable Cheat Sheet
One of our most popular products of our FlashUpdate Draft Guide is the configurable cheat sheet. This tool allows you to input your scoring rules and starting lineup configuration. With this, are tool gives you a ranking using your scoring rules and also an overall ranking that aligns with your starting lineup. If you're into value-based drafting, we also have a cheat sheet that creates value-based drafting numbers consistent with your league for your convenience.
Click here
to see the
video
on
how to
use our configurable cheat sheet.
Best Ball
If you're in the best ball whether it be for practicing for your important drafts or for league play, we have a printer friendly Best ball cheat sheet and also articles on the subject.
Dynasty
And yes, of course, we also have a dynasty cheat sheet.
Player Projections
A skill position breakdown of Fantasy Football Player Projections using the staff rankings. Stats forecasted are: Passing Yards, Passing TDs, Interceptions, Rushes, Rushing Yards, Rushing TDs, Receptions, Receiving Yards and Receiving TDs. With the ability to download a CSV file.
All our Ranking and Cheat Sheets
Here is a link to all of our cheat sheets and rankings which includes everything above plus
ESPN, NFL and Yahoo
cheat sheets.
University Video Evergreen Classes
Our University is a set of videos that focuses on draft strategy along with trading and in season management. Some of these are from the 2018 Fantasy Football Summit and still very valuable evergreen videos. Will be adding more videos starting August 1
Draft Strategy Articles
We have some very nice articles along with many videos that hit hard on draft strategy.
Football Diehards Mock Draft Tool
Part of an excellent draft strategy is practicing. And one of the great ways to practice is using the
fantasy football mock draft simulator
and we've got a very popular one. So give it a ride and let us know what you think.
Click:
Football Diehards' fantasy football mock draft simulator
Football Diehards Tools
Tools are very important part of preparing your draft strategy into determining what players you want to target and what players you don't want to target during your drafts. We've got a bunch of these tools that help you make these decisions!
Here are all the tools
Incudes:
STOMP
STOMP draft tool and strategy
2nd-Half Trends
This tool ranks players from last year in terms of the final eight weeks and also ranking for the final six weeks. This gives you a great feel for players who ended the season strong or fell off.
Player Career Charts
Player historic rankings charts illustrating numerically and graphically how a player is fantasy performing over their career.
QB Handcuffs
A look at fantasy football Handcuff and streaming QB.
Mock Drafts
Many mock draft from paid leagues - that have been played recently and some ongoing as we speak.
Consistency
I look at which players are consistent fantasy wise from week-to-week of last year's NFL season
DDT Draft Tool
PC based Draft Tool that is one of the favorite Diehards tool. It's a golden oldie.
Targets
Sortable Target data including snap counts and target trend over the previous three weeks.
Zone Targets
Passing Targets by red-zone, 10-zone and percentage of team. Sortable.
Player Stats vs Team Matchup
An informative look at a player's performance against selectable teams.
Ledger
Show actual fantasy points over the last years for QBs, RBs, WRs, and TEs. You can also calculate an average over the last three years and weight each year differently if you like.
Player Injuries
Player injures reported by NFL teams on players: out, questionable, doubtful, and suspended.
FA Add, Drop, Start
Top Fantasy Football Player Free Agent Adds Drops, starters, what players are being picked up, dropped and started in leagues around the country.
Rushing RedZone
Rushing red-zone data, showing red-zone and 10-zone stats including team percentages.
Player Capsules
A wonderful overall page that includes year-to-date historic stats, weekly stats, player historic rankings charts and average draft positions (ADP) trends that shows how a player is moving up and down the draft board.
Snap Counts
Sortable snap count data for all still positions.
Free Rate My Team
This
tool
allows you to enter a team roster by cutting and pasting it into a box or loading each pair by typing out their name and hitting select works a lot better for cell phone use. You receive a grade for each skill position and also a grade 4 by weeks at each skill position. A very nice free tool that gives you a quick look at potential strengths and weaknesses in case you want to do trading or pick up a hot free-agent.
We also have a rate my team tool that's part of our premium service my fantasy GM. This tool actually looks at your whole leagues teams and gives you a number rating with respect to all the teams in your league. And these ratings are for all skill position including total roster and starting lineup. Definitely our best rate my team tool.
My Fantasy GM - Inseason Team Management
One of our most popular tools is our new tool,
My Fantasy GM
. It's mainly an in-season tool that helps you in all facets of your weekly starting lineup and roster moves. My fantasy GM also helps you evaluate your rosters right after your draft or any time you want to see where you're at.
Here is a video to illustrate how it works!
The Ultimate In-Season Fantasy Assistant
My Fantasy GM is a cutting edge tool that marries your roster specific data and our technology to help you manage your teams.
Link Your Teams
Sync up your teams from all major commissioner platforms and we take care of the rest!
Free Agent Search Tool
Allows you to search a specific player across all your leagues - across all the commissioner platforms at the same time.
Incredible time saver!
In-Season Lineup Optimizer
An interactive tool gives you its opinion on who you should start each week.
Team Roster Evaluator
Grades each skill position of all league teams to search out trades and free agent waivers.
Extra features:
Injury Report, Droppable Players, Trends and more!