Subscribers need to login at the top right of the page

If you are not a FlashUpdate premium subscriber you need to order to gain access to this area.


Football Diehards Secure Order Page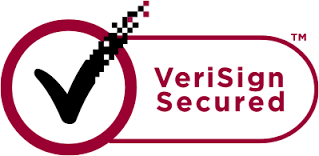 Are your friends practically stealing your money every single season in Fantasy Football?
My Fantasy GM Tool can help you be a fantasy champion and is now included in the FlashUpdate!
Check out the details below!
My Fantasy GM Tool
The Ultimate In-Season Fantasy Assistant
My Fantasy GM is a very modern and popular tool that uses roster specific data to help you manage your fantasy football teams. The fantasy GM links your teams from the major commissioner platforms to generate and share knowledge to the you. Once you link your teams, you don't have to do any other work. My fantasy GM takes care of everything and assists you from Monday to Sunday week reguar season with advice on all your teams.
Free Agent Search Tool
One of the more invaluable tools during the regular season is the Free Agent Search Tool. This allows you to query a specific player and the Free Agent Search Tool lets you know if that player is available across all your leagues - across all the commissioner platforms. On top of this, each Tuesday morning the Free Agent Search Tool will proactively give you players in each of your leagues that it believes you should bid on it in the waiver wire process and attempt to pick up.
Lineup Optimizer
The Lineup Optimizer is an interactive assistant tool that gives you its opinion on who's you should start each week. You can block out players that you don't want to start or you can force players you do want to start and the Lineup Optimizer will fill the rest of your team with those conditions in mind. It also includes starting percentages and owner percentages across the fantasy nation. And it also includes up-to-date injury status for each player.
Roster Evaluator
The Roster Evaluator gives you analysis of each skill position on whether you have a top skill position or a week skill position. This team also will let you know if there are any free agents within each league that should be picked up.
This tool not only gives you instant evaluation of your roster you can also you it for post-draft analysis. So, if it shows a weakness right after the draft, you can look to make trades or pick up free agents to help improve a skill position weakness.
Link Your Teams
You can link your teams from the major Commissioner platforms including ESPN, NFL Fantasy, Yahoo!, CBSSports, My Fantasy League, Flea Flicker, Sleeper and Real-Time Sports. Once you link your teams each year your work is done! My fantasy GM tool takes care of the rest.
Injury Concerns
Injury concerns provides you daily the status of each of your players whether their Questionable, Doubtful, Probable, Out or on Suspension. A very valuable piece of information to have as you figure out your free agency or your starting lineup or trades.
Droppable Players
This tool lets you know which players it believes are cuttable for each of your teams. As you're picking up free agents in bidding on waiver wires you obviously have to decide who you're going to cut. This tool gives you its opinion on who to cut.
Trends
Trends gives you information around the fantasy nation whose being picked up and who's being cut. This gives you a few extra hence on what the people are thinking out they are in the nation, so you can potentially gain additional knowledge on players you could consider picking up.
Email Setup
My fantasy GM will also send you emails as the week each week progresses. You can set up specifically the things you want to be emailed about. This helps you not get overwhelmed with things you don't want to see in your email and make sure you are receiving important information that you want.
.